Gifting Valentine's Day flowers is a timeless tradition and surefire way to make your special someone feel loved and appreciated. Here are some Valentine's Day Flower Arrangements for That Special Someone..
Presenting flowers is a classic gesture of love for a cause. The right bouquet is evident, sentimental, and can represent relationship milestones; the fleeting essence of its beauty reminds you to relish the sight and scent. For floral inspiration, below are some bouquets that make any beloved smile. You could opt for enlightened calla lilies for a fiancé, daisies for that dearest friend, and even sunflowers for your parents because the day of love is about love for everyone. Below, we've curated some blooms guaranteed to stun through talisman flowers.
#A Bouquet of Red Roses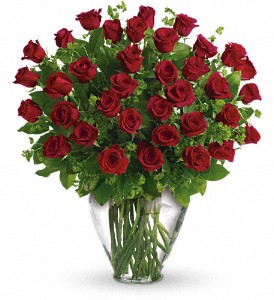 You can't beat a bouquet of red roses if you want to go with the classic. They look pretty stunning, and the unmatchable beauty of a rose is unlike any other flower. The color of rose is pretty appealing to the eyes and instantly grabs everyone's attention wherever you see them.In addition to their unmatched beauty and classy looks, these flowers also depict symbolism of deep passion, love, and romance, which makes them perfect for a valentine's day flower delivery. They are generally easy to find and won't cost you too much. Some may think that roses are quite common, but they are as safe a bet as any flower and rose will always be a favorite for the rose bouquet arrangement.
#Sunflowers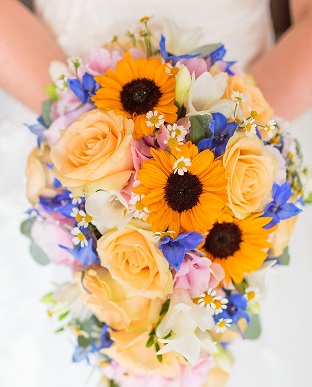 These cheerful beauties are the ideal flowers to send your mom or a dear friend to cheer up their day. Their more prominent yellow faces are impossible to ignore and can look great in a home all year round. Also, feel free to mix in a couple of other small, sleek, or slender blooms to make the large sunflower pop and look even better. While most are yellow, you can also find sunflowers in other colors, such as red through the fresh blooms of Ottawa florist.
#Dried Florals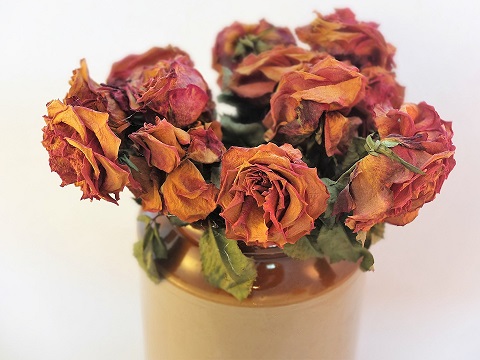 This delightful Seussical bunch of flowers is perfect for Valentines alike. While fresh flowers are the most popular choice, dried flowers quickly become preferred among many on Valentine's Day.This gives the best of both worlds and is sure to be eye-catching. Sure, dried florals are not a very traditional choice, but they are as stunning as fresh flowers in everyone's eye.
#White Daisies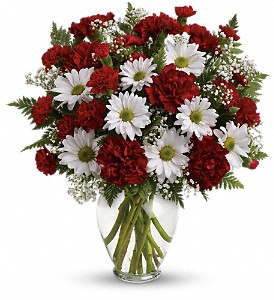 Daisies always make us think of just the friendliest bloom. The white blossoms are a joyful reminder that spring is coming soon and that you show affection to your friendly Valentine more than you can say. Some people prefer a more aromatic smell and others like something more subtle. It is always a good gift if you get something that matches their wants and likes.
#A Collection of Their Favorite Colors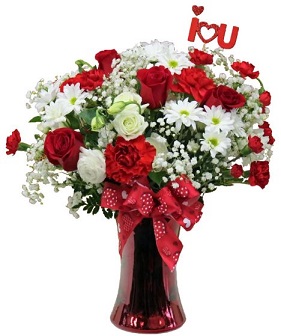 Another option is to get flowers that are their favorite color. This option is especially significant if you need to know which flower they prefer; one featuring their favorite color is safe. Even an orchid, might be the reason to win your loved ones heart. The color is white but it could do magic to fill the lives with memorable colors.
#Tulips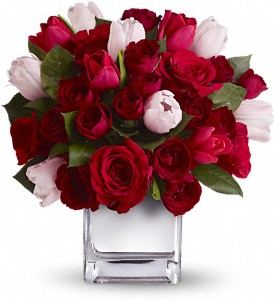 While tulips are most popular around spring, they are also excellent for Valentine's flower arrangements. Like roses mentioned a few sections ago, Tulips come in many colors. In particular, pink tulips are perfect for this day of love as they signify care and affection, two of the most significant emotions people want to convey on Valentine's Day. They are among the most vibrant flowers and add some class to any room they are displayed in a Valentine's flower bouquet.
#Anemones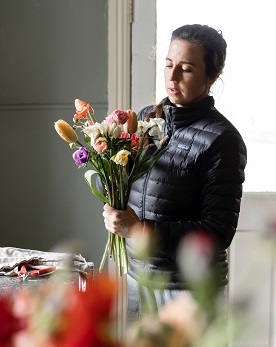 The anemone, a bright and spirited floral, is not a traditional Valentine's Day flower choice but fresh. Delicate and unexpected, the plant symbolizes protection and is a great way to tell your loved one that you care subtly. Any of these flower bouquets for Valentine's Day flower arrangements is a fantastic choice for that special someone in your life. Of course, always order in advance from the Ottawa florist to make sure you have the flowers when Valentine's Day delivery rolls around.